It taught me that failure was an inevitable consequence of taking part, but that the taking part was more important because now and again, you'd have your day in the sunshine. The restorative powers from such moments would border on the therapeutic. Everything in the world would feel better with a few runs under the belt and for the week that would follow, the world would feel like a better place, tipping its cap as I'd bob along the pavement.
I remember a late August innings in a little village called Cound, when I defiantly batted on against the inevitable onset of autumn. I'd just turned 17. The light was fading but I could see where I was going from the luminous little bubble I was wrapped in. Like a familiar car journey on auto-pilot mode, I recall little of the innings itself but I vividly remember reaching the final destination and the feeling when I did.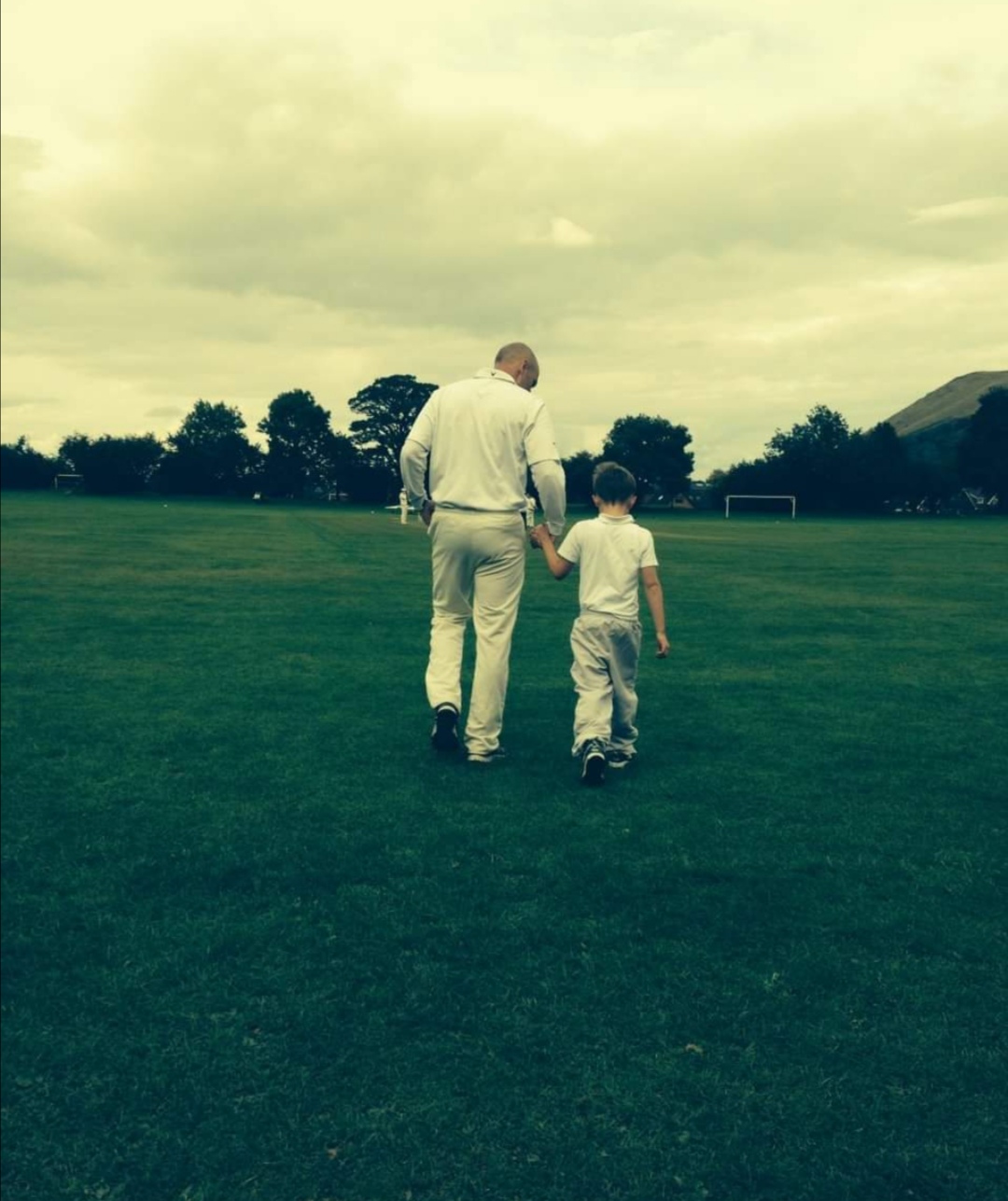 Beneath the shadows of the Wrekin, a huge field of barley was shimmering to the tune of my old Duncan Fearnley, as if I was conducting to my own arable orchestra; my biorhythms at one with nature in a fleeting moment of wonder. 'Find me in my field of grass, Mother Nature's Son.'
I wish I could get back there.
I stopped playing cricket within a year or two, possibly because I knew I never could.
But like a 5oz Dukes ball in the hand of a village twirler, the world keeps turning, doesn't it?
With a cricket-mad youngster for a son, I was coerced back into playing when his senior team was short of a player, 25 years from whence I Counded.
'You used to play once didn't you Ben? Fancy a run-out?' said the skipper.
A million reasons to say no entered my mind, mingled with a thousand failures from far-flung fields. Laced with self-deprecation which tangles me up in blue, I said I did. So I did.
It was only meant to be a game, but it ended up being a Baker's Dozen until the very last game of the season. I kind of knew it would be.
I played for one of Himley's senior sides and all those dusty village memories that were locked between the Velcro of my cricket pads were flowing through my bloodstream, like medicine for the soul.
I batted with my son beneath the same blue skies as I remember as a child. We put on 81 runs in a batting partnership I never thought I'd share. The gods were smiling that day. They coerced my father to come and watch us too, in a spontaneous surprise to gild our glory.
I even scored two hundreds in a couple of innings I scarcely believed possible, rather like the bowlers who are still probably scratching their heads! I then failed in the final game with a duck. It was ever thus.
It was a reminder why cricket is such a beautiful game and so closely aligned with life itself. Just when you think you've cracked it, you're brought back down to earth with a bump. And you can't take the good times for granted, because you don't know when you'll see them again.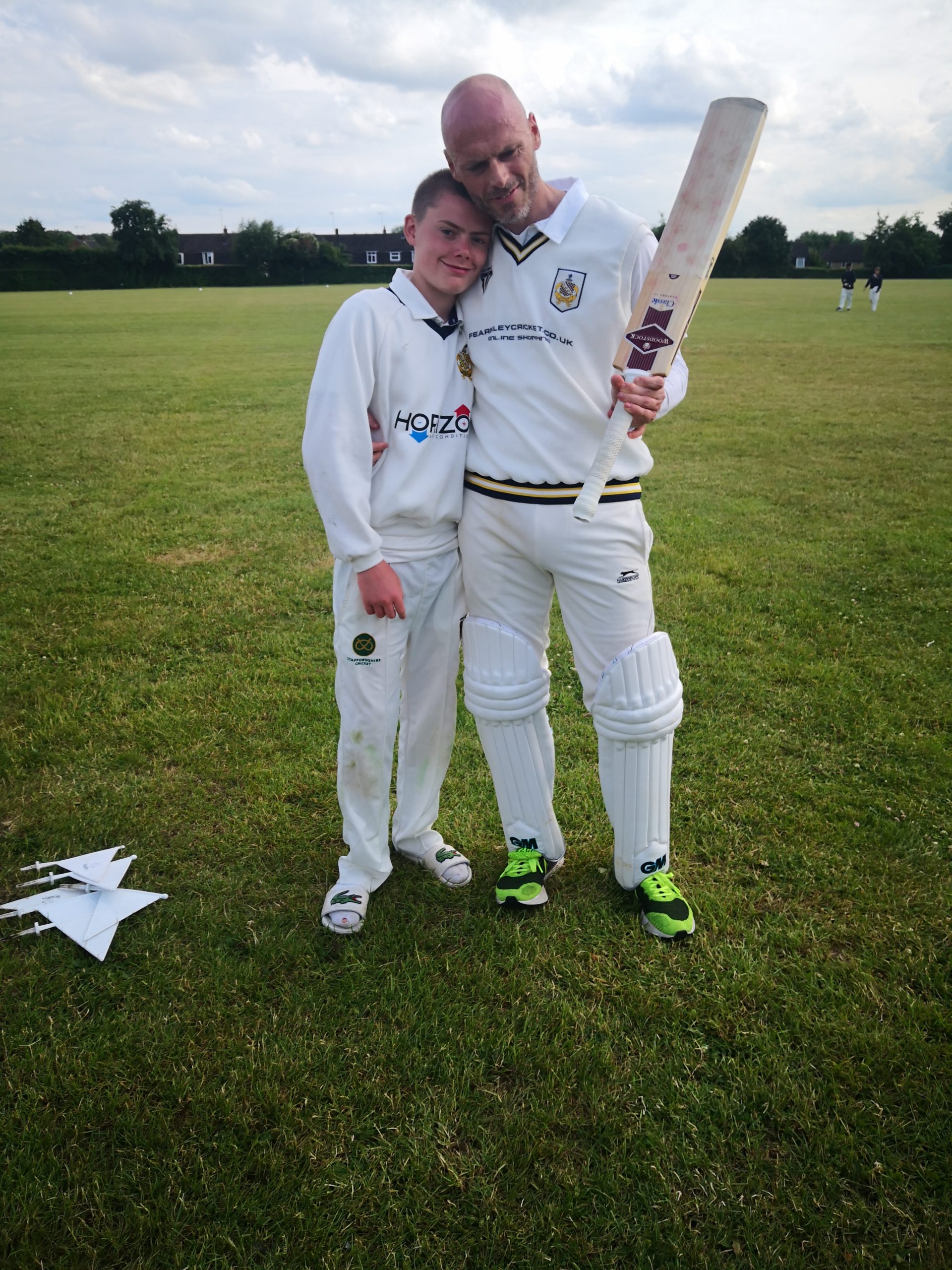 The season is over now and I'm sad.
There's a chill in the air these days and I want to go back. Back to Cound first and once my senses are topped up again, I'll pop down the road to Himley and see if my friends would like a beer.
One innings, over Stourbridge way, I hit my highest score of the season. For the time I was out there, I felt empty. I was on auto-pilot again, but I didn't really know where I was going this time, or what was up ahead. I just knew I wasn't getting out. Not this time. I'd found some sanctuary and it soothed me. Life could wait for a little while. I take comfort where I can find it these days.
I raised my bat to my son, who was watching me from afar. I should have drunk in that moment, as he celebrated my century milestone. He doesn't know that I was pointing my bat at him to tell him that I love him; that I'm sorry for any hurt I've ever put him through and that I'll be better next season.
Like my innings beneath the sunshine as a 17-year-old boy, the moment is suspended in its own time now, somewhere between the lines of a Play Cricket scorecard where it belongs.
Time to tighten up my technique over the winter, work harder than my excuses and make up for lost time.
Because that's the beauty of the sport. It'll allow you to build another innings again, no matter how badly you've failed in the past. It reminds me that days in the sun will return, no matter how far away they feel right now.
It's not just cricket.