I've never been one to brag, so an end-of-year blog about an amazing 12 months was never going to read quite right with me.
But in fairness, it has been a good 'un!
I've never been one for odd numbers either, which is why I attribute any successes I've had down to the fact we're in 2022 rather than anything I've done of note.
As I sit here tapping away, the television volume is set to 8 (despite 9 being the optimal listening experience) while in another insight into the weird world I navigate, when catching my little finger on the coffee table as I reached for my cup of tea just now, I had to tap it a second time to even out the imbalance.
And as I look at the Christmas cards on my mantle piece, my biorhythms remain in sync as I can see I have an even amount, whilst ignoring the fact that there's only four up there to begin with!
My son Arthur (born in 2008, obvs!) remains my driving force and this year has coincided with some of his most memorable successes, notching a senior high score of 98* for Himley Cricket Club and just a month ago compiling a record-breaking 56pts with his old man in our first-ever golf competition together in Ludlow. Ok, on this one occasion I will allow myself to brag, albeit about his capabilities and not my own…
…He carded an 86 in Turkey with me and his grandad a couple of days ago on an absolutely brutal golf course. Aged just 14, his future is bright. What's more, he's never looked happier generally, not least when watching England win the T20 World Cup in 2022 earlier in the year!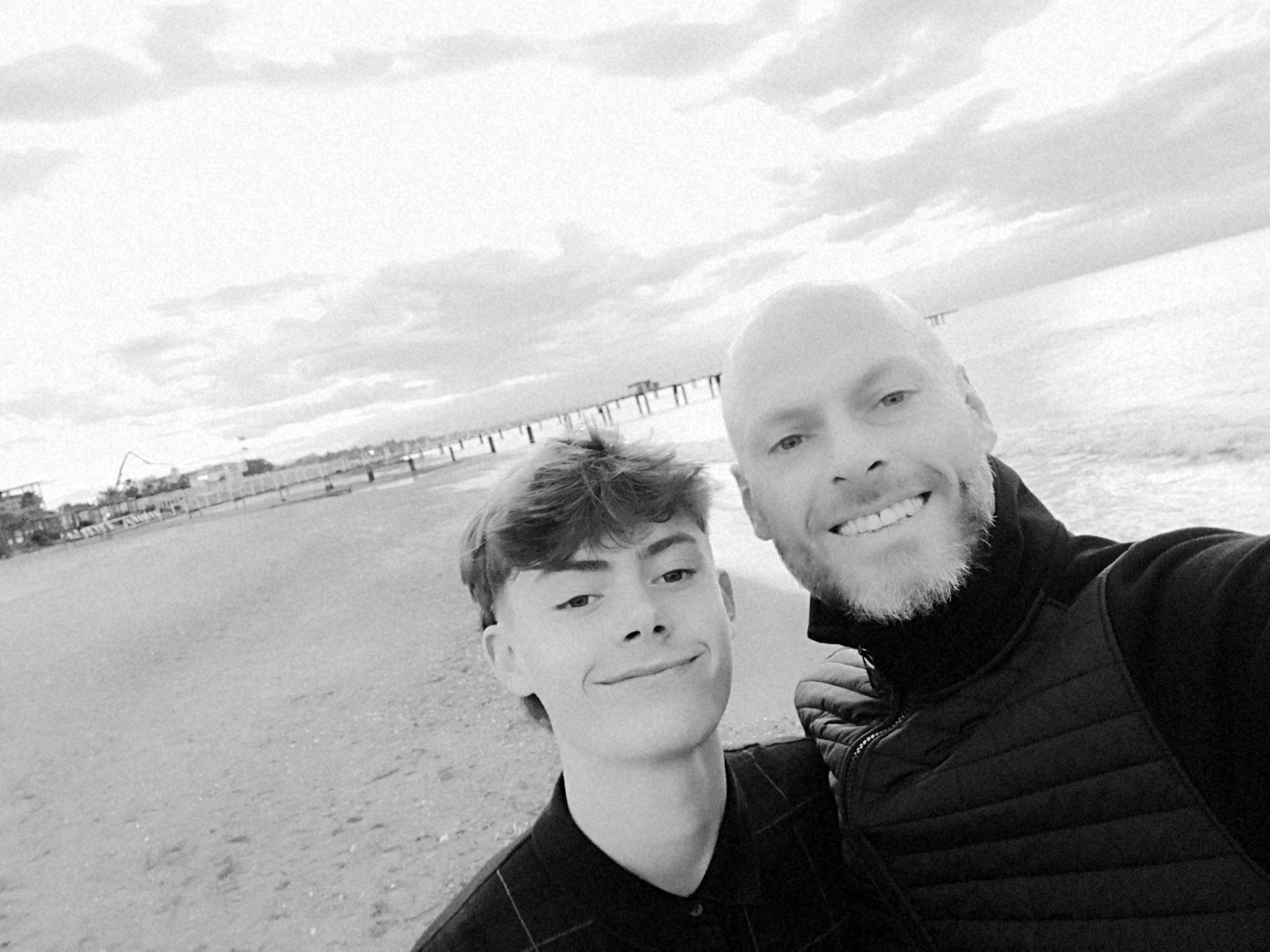 Clearly there are anomalies to my otherwise rational and flawless logic, as my all-time sporting heroes flourished in odd numbers for donkeys years and I never batted an eyelid. Steve Bull wore the number 9 shirt and come to think of it, Wolves first got promoted to the Premier League in 2003. Meanwhile, Graeme Hick scored a record high 405 when batting number three for my beloved Worcestershire, with those three pears perched proudly on his chest.
From a work perspective, I could not feel more fulfilled and I end the year working with the same incredible clients that I did this time last year. In addition, I have accrued one or two more – both equally inspiring – and I go into the New Year reinvigorated to achieve the results they all deserve.
Never being one to want to jinx things when trumpeting success, it's a wonder I work in PR, but maybe 2022 will be remembered as the year I stopped worrying about tempting fate, too.
Disclosing that I'm now in a relationship on a public platform goes against the grain, but as I'm in reflection mode in an end-of-year blog, it's impossible not to mention.
She is impossibly kind, beautiful, selfless, thoughtful and in my eyes, nothing short of perfect. She's taught me not to overthink things and to extract every drop of happiness from the good things in life.
So looking back, to describe 2022 as a good 'un was possibly the biggest understatement of the year.
The fact the next one is an odd number is the only elephant left in the room. It would have induced an ominous foreboding or two in years gone by…
…But I'll even out the imbalance by watching my son score a couple of hundreds (I hope!), I'll secure more double-page spreads for my clients and I'll pinch myself at least twice in the company of a stunning girl when she's looking the other way. So I'm confident I'll be fine.
To all of my clients, colleagues, friends and family, thank you for the best year imaginable!
Have a peaceful and prosperous Christmas and here's to a perfectly balanced New Year x