It's been a long time since my ball-point rolled…
…Let me get it back, courtesy of a game of cricket and my Dad and my son, in all their unfiltered glory.
Life, like cricket itself, is a perpetual game of bat on ball, making hay where you can and regularly licking your wounds when you can't. Regrets? I'm sure there were a few at the Cricket Meadow in Bridgnorth this week.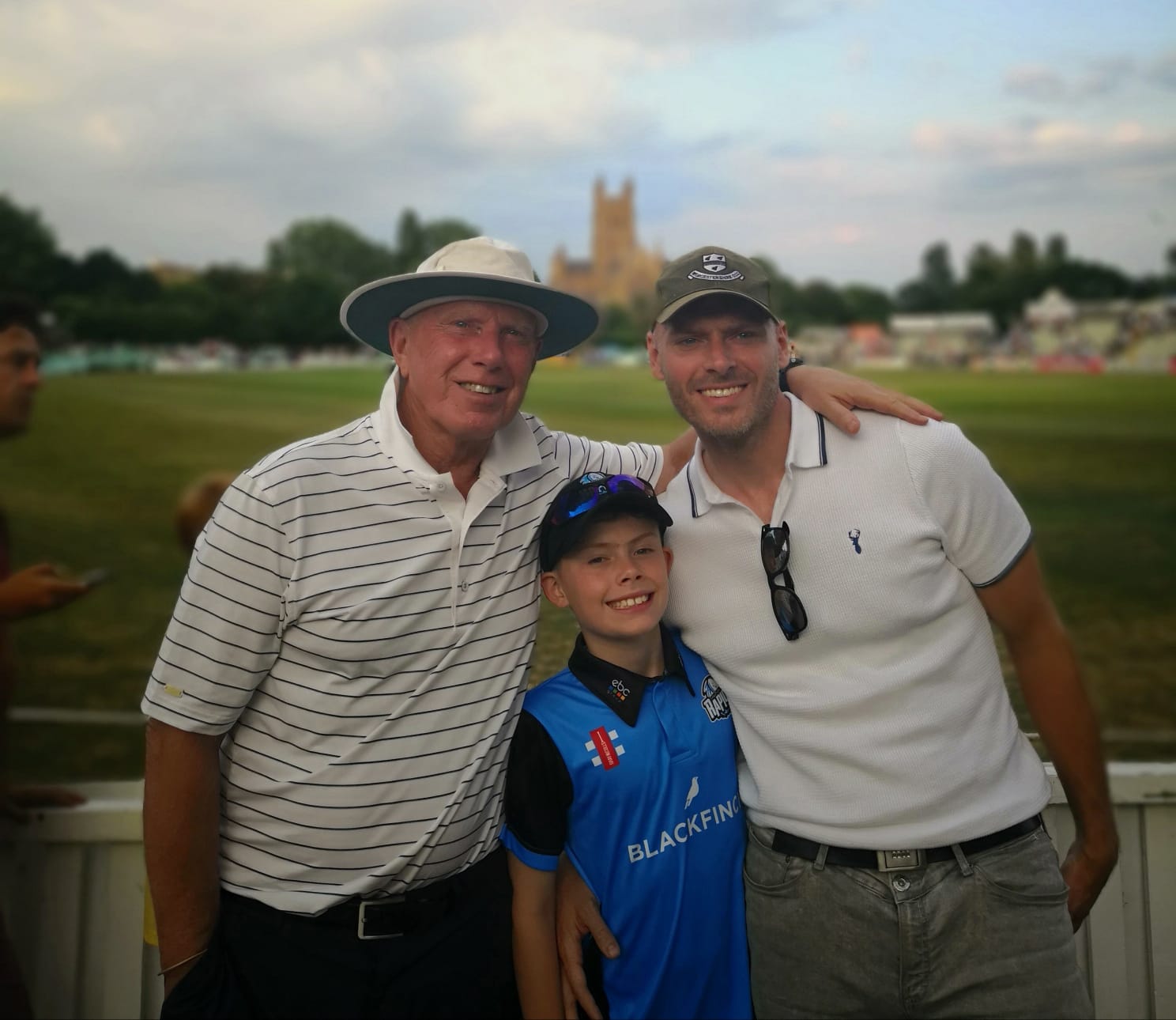 My son was there in the middle, looking for runs. My Dad, pack leader, studiously inched his way around the boundary rope, observing every move. Old Father Time. I was somewhere far away, worrying about the pair of them.
Where did the time go? The old man was throwing balls underarm at Arthur in the kitchen what felt the other day, met with the meat of his little blue plastic bat. 'That's 4, Grandad!' Dad would fetch the ball from behind the sofa, so he could do it all over again. And again and again.
Dad was playing every shot for him on the cricket meadow, I could see it in his walk. His hands were in his pockets in laissez-faire stroll, but his shoulders were raised a little, in a giveaway gait of concern. Was he thinking of that little orange ball they shared as he prowled the perimeter?
Arthur wasn't thinking a thing under his helmet, I could see this in him too. Eyes sparkling, bat raised…See ball, hit ball.
The pair of them, like two opposite ends of a boundary rope, playing the conditions in their own inimitable ways.
"Batted Alf," said the old boy as his grandson walked off the pitch. A fist bump between kindred spirits, bound between Brimfield garden overs and endless bedtime stories. "Cheers Grandad," winked the boy, as he vanished inside the pavilion.
I could tell Dad wanted to hug him like he used to on Bradmore Rec, but neither time nor teenage team-mates allowed for it, so we headed off towards town for a coffee instead. His weathered old hands fumbled with the heavy gates at the back of the pitch, struggling to negotiate the latch. He cursed as he clunked but I let him get on with it, whilst wanting to ease him out the way at the same time.
Hundreds of child seat buckles and thousands of duffle coat zips stopped me from violating the pecking order.
Bridgnorth was much as I left the place when I was a reporter at the local paper 20 years ago. The old offices, now empty, still standing proud above the High Street from whence my old editor would survey from his window. 'Colin Northway, Admiral of the Good Ship Journal.'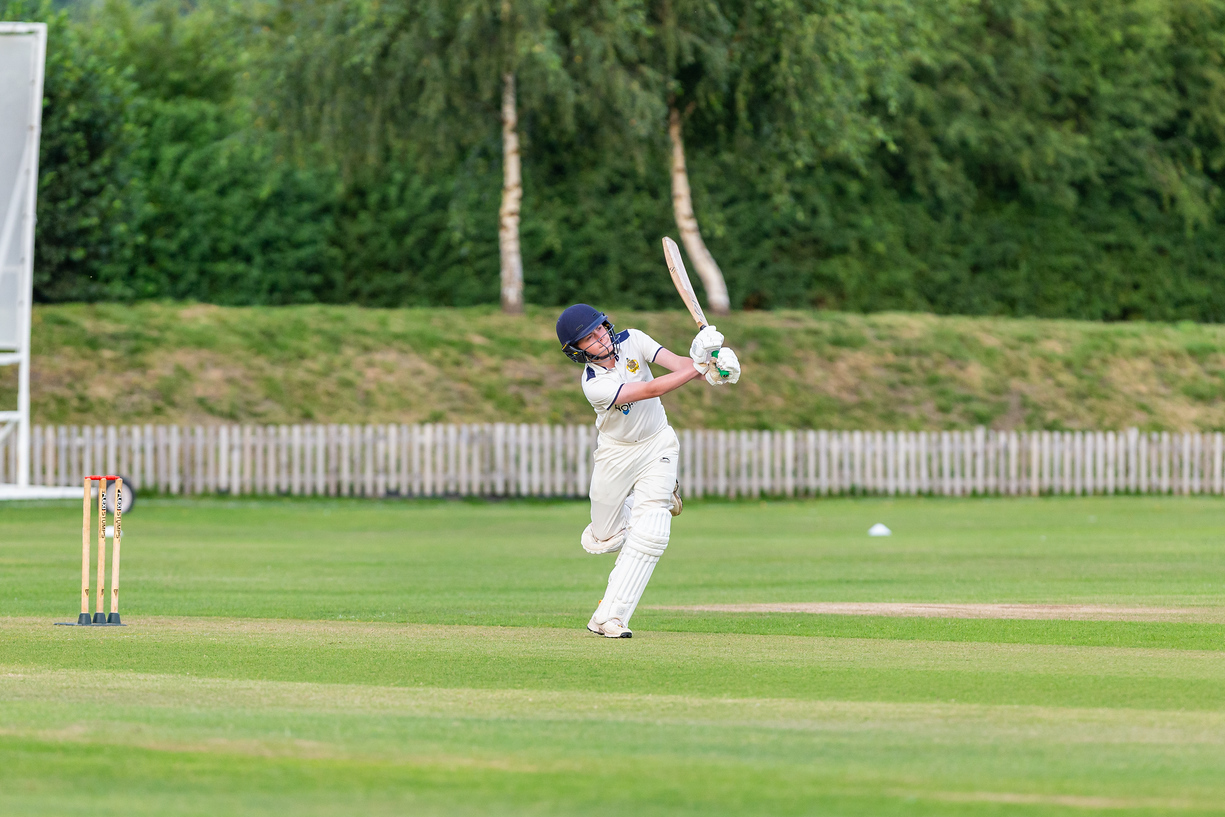 Like most sleepy rural towns and their cricket clubs, time simultaneously stands still and flies in the swish of a short handle bat.
Back at the clubhouse, names of old teammates adorned a little memoriam board, gathering dust in a corner behind the bar. Hours of hard yakka and yarns in Shropshire fields, bound together by walnut and willow at the end of their innings.
In the second it took me to turn towards the pitch, Arthur was marking out his run-up and his grandad was back where he belonged, patrolling the boundary rope with his hands in his pockets.
'Watch this one Grandad,' I could hear the little boy shout towards him, in milk-teeth smile and juice-stained jumper.
Both were far away, in their own little worlds. Arthur ran in to bowl, beating the outside edge to the shrug of his shoulders. He walked back to his mark and his granddad carried on towards his, somewhere between the sightscreen and the scoreboard.
He'd get a wicket with his final ball and his grandad nodded in my direction. "I'll make a move and give you a call later," he departed with a smile, bringing a close to his five-hour innings. "Let me know how it finishes."
It would finish with the roll of a ball-point pen in the pages of a scorecard, with plenty of blank pages left to fill.
Remembering all those empty spaces up ahead can be the hardest part at times, but after an afternoon of reflection with Arthur and Dad, that's exactly what I'm planning on doing.
Writing new chapters while the boy builds another score. There's plenty of overs to play.