Six months have passed since the Coronavirus redefined the way that we live and work, in what feels like the blink of an eye.
To call it an unsettling time would be an understatement, but in this Q&A, Autogem's managing director Prashant Chopra talks of lessons learnt in the wake of COVID-19, the positive working practices put in place that will remain, and the value of not equating business success to pounds and pence alone.
Autogem is a leading supplier in automotive chemicals, fasteners, hand tools, tyre and workshop consumables and their response to the pandemic offers encouragement for us all…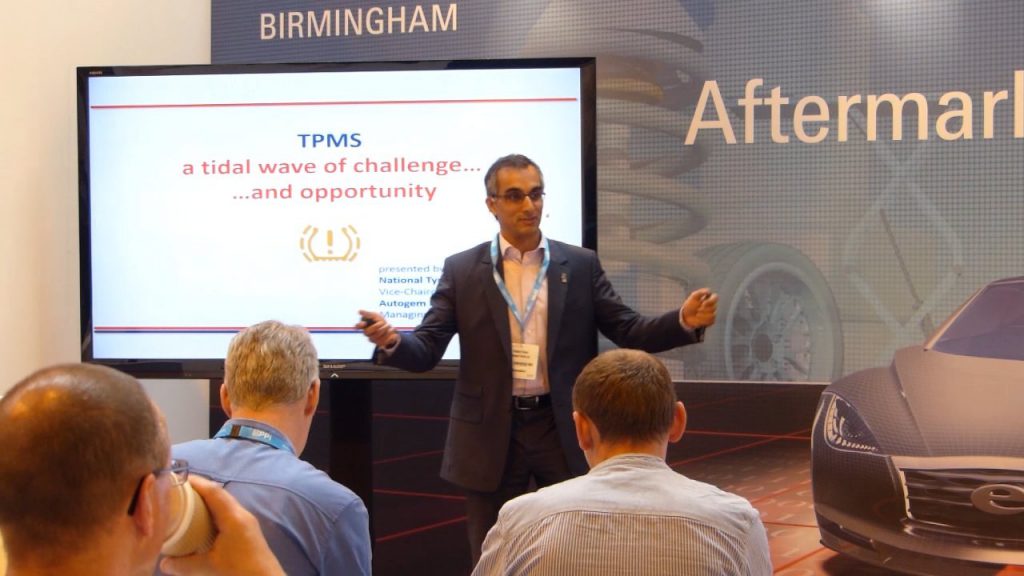 Can you recollect how you felt when the full force of the global pandemic began to hit?
Initially, there was an adrenalin rush and that got me through the first couple of weeks. This soon gave way to a feeling of unity with our 60-strong workforce and determination to stay strong.
Because we were classed as an essential service, we were always open for business for our customers and our range of online ordering and training platforms came into their own when they were needed most.
I recall jumping on a Microsoft Teams call with a number of other colleagues shortly after the outbreak. It was a reminder of their indispensable value to the business. Again, a feeling of togetherness and unity came to the fore.
Is there anything you could have done differently during the outbreak?
Yes. The most obvious thing would have been pricing. We could have overcharged on gloves, masks and sanitiser, for example, and we would have made a lot of money from this as demand was huge.
But our business has been built around the cornerstones of partnerships and trust. We could have profiteered but then we wouldn't have had stock for our key partners who have remained loyal to us for so many years.
We hope that this sent out a message that we are in this for the long-run. We are not in the automotive aftermarket for a short-term gain. Far from it.
So lockdown has allowed you to reinforce some company principles to the industry?
We hope so. We want to be seen as a good, fair company to do business with – and that we will always look out for the interests of our long term partners. Respect and loyalty is worth more to us than high margins.
How did you ensure availability of these essential consumables in light of lockdown, when some items were in such sparse supply?
We have such strong supplier relationships in place, dating back in most cases many years. These have kept us in a robust position when the full effect of the global pandemic began to hit. We have always acted in an ethical way and have treated our suppliers with respect, we have a track record of paying our suppliers bang on time and they were able to come to our aid when we needed them during the outbreak of COVID-19, ourselves. Naturally one helps those that have looked after them in the past, I feel our business ethics pushed us right up supplier's priority list and gave us highly sort after production slots.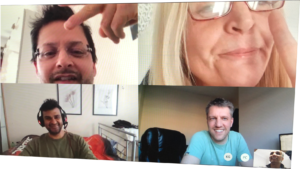 What will the new normal look like for the aftermarket industry?
My own view is that we won't know this until the spring at the earliest. We are living in unpredictable times and there are many positive and negative variables to be taken into account. People are commuting less, but new car sales are taking a beating, so existing cars may be doing more miles. The MOT exemption is set to expire, as will company assisted loans. So we won't know how the industry will look until all of these factors have played out.
You alluded to your 60-strong workforce and a sense of togetherness during lockdown. Do you value your team more now, as a result of the pandemic?
When the crisis hit, we had lots of proactive conversations with our team as people were rightly concerned even more so with the negativity in the media. Fortunately, there was never a sense of panic. We had been building a war chest for more aggressive strategies however sometimes you have to use it for defensive reasons.
We furloughed 13 members of staff but kept in regular dialogue with them and they are all back now and I'm pleased to report there is a sense of calm about the time we've been through and what lies ahead.
As for valuing the team… This takes me back to a question my wife asked me when I got home and was talking about the team… she asked who my favourite team member is. It made me smile because I feel such a unique affinity for each member of staff. I would not say I value them more as individuals as I have always highly valued them, BUT as a cohesive team, very much so… the sum of all our parts is greater than it has ever been and it makes me proud to be part of it.
Despite the challenging times, Autogem has still been proactive with new product announcements including the Michelin Pro-Series Wiper Blades and i-sensor pro addition to your TPMS programme?
These were part of the plan before COVID-19 hit, so the investment had already been made. We just had a decision to make on following through with these plans, which is what we did. Because of the virus, we actually had more time to plan and produce accompanying marketing assets and execute a couple of successful online launches.
We've learnt a lesson here. We want to replicate these online events in future, as we hadn't reached such a large, captive audience in this way before. It represents a smarter way of working and the feedback was universally positive.
What other working methods or practices will you look to continue in a 'new normal?'
Over and above anything specific, I want us to retain that sense of togetherness we have as a team. I don't want to lose this, nor the appreciation for the work they carry out for Autogem. Our office environment was always a fun and energetic place to be but COVID has ironically taken it to a new level. Definitely some silver linings in all of this.