Now and again, writing a story can take you on a journey that you never thought you'd embark upon before starting.
It can be a long and winding road to bring a lead to life and within 10 seconds of a call with Yasuyuki Ozeki, I knew this would be the case.
Bridgestone has assisted millions of people on their journeys to Dublin over the years, but none quite like Yasuyuki's. And with lockdown easing ever so slightly, to hear of his 13,000km adventure from Osaka to Dublin – all alone on a bicycle – felt like medicine for the soul.
Yasuyuki's madcap idea catapulted him onto all manner of media outlets and caught the attention of Bridgestone Ireland's marketing manager Colm Conyngham in the process, who felt compelled to give him a push-start.
I'm still not sure if I wrote a story or a feature on the meaning of life? Either way, it was a privilege to have a go at it.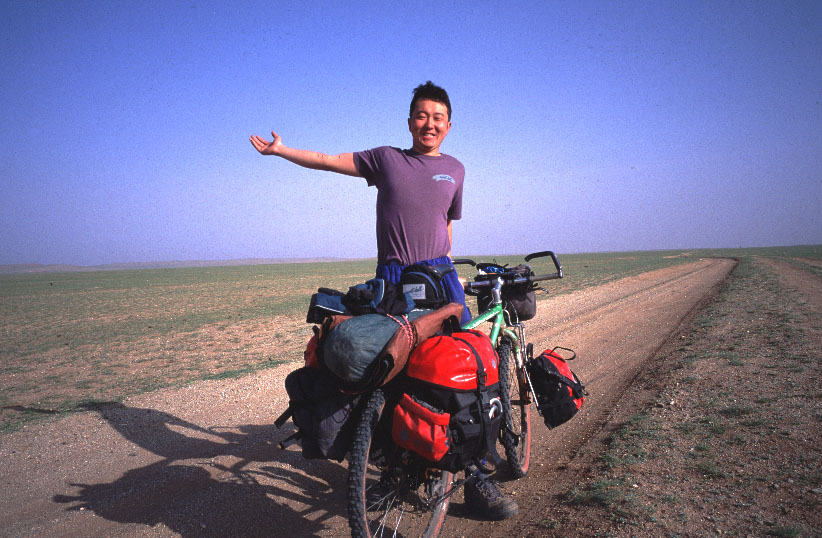 "I wanted to find myself," said Yasuyuki. "I first visited Ireland in 1994 and I fell in love with the place. I fell in love with the people – and obviously the Guinness!
"I thought 'where am I going in my life?' I decided that I had to get back to Ireland and thought I should cycle there.
"Why? Because it was important for me to see the space in between. Jumping on a plane wouldn't have worked, because I needed to discover what was in the gap."
The word 'discovery' might be the most poignant one of all.
"I was happy enough in Osaka, but I felt frustrated. Ireland was on the other side of the planet and I needed to be there. I probably did some soul searching in the kilometres in between."
As a then 26-year-old, the journey was 12,935.2km to be precise, and the man who waved goodbye to his mum, dad, sister and brother didn't regret a second of his peddling once he'd begun, however hard it was to begin with.
"I felt the 0.2 kilometres at the end," he joked, whilst recounting a police escort into St James's Gate for a thirst-quenching pint of the black stuff to complete his journey – all choreographed by a force of good who would never be far away.
"Colm organised that and he even put me up in his house afterwards and treated me like a little brother."
Not content with generating column inches and national exposure for Bridgestone, Colm was also teeing up other opportunities for Yasuyuki, which would change his life forever.
"He took me out for a drink at a hotel near his house afterwards which we weren't even planning on visiting. I met my future wife there."
A wedding in 2004, two daughters later (now aged 12 and 14) and a happy life in Drogheda near Colm would make Yasuyuki a big believer in fate, you would think?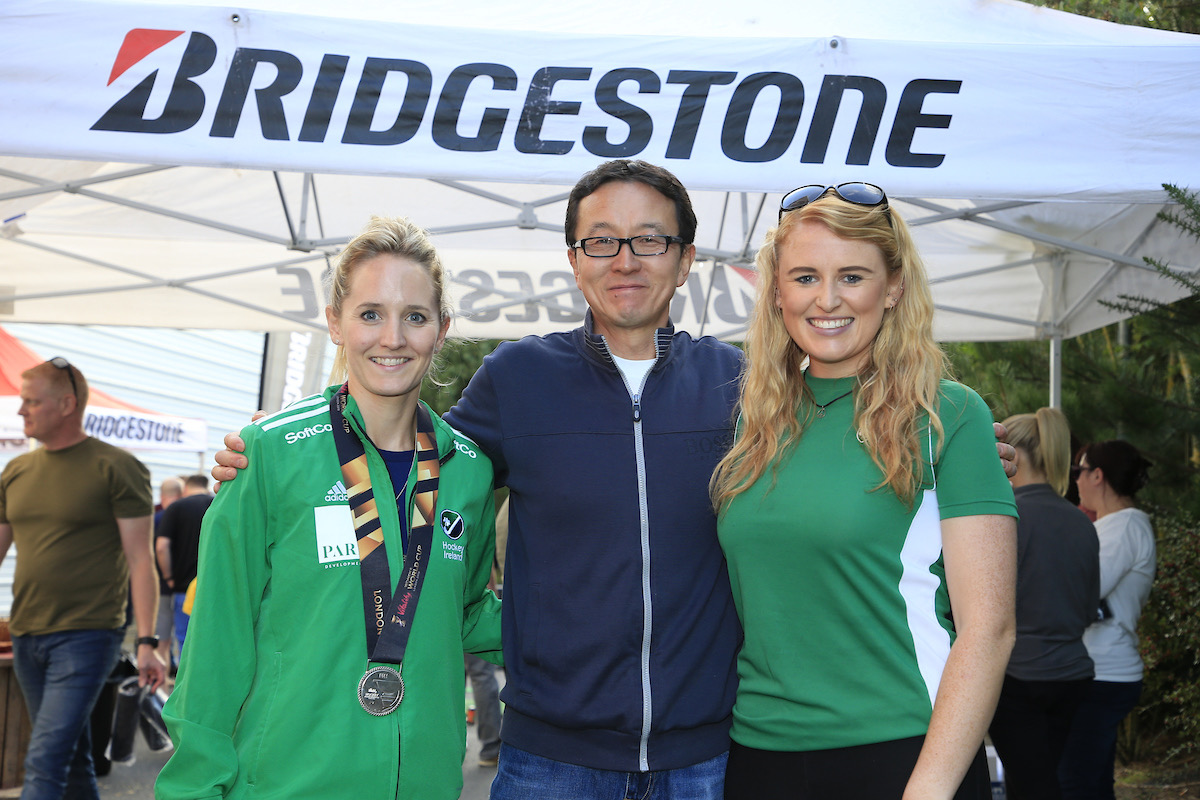 "You could call it fate, or you could say it was an accident. The most important thing is to make that accident happen. If you take action in life, you generate energy which allows things to happen.
"Neither me or Fiona (Yasayuki's wife) were looking for anybody. I didn't think I'd meet a friend like Colm either, but everything came together. People thought I was mad to cycle through China, Beijing, Mongolia, Russia and across Europe, but it always felt like I was doing the right thing."
Fast forward a few years and Yasuyuki is a proud author of a book called 'Against the Wind,' which chronicles his physical and mental journey (featuring a near project-ending experience with a Russian who almost threw away his passport!). And he still rides on his Bridgestone cycle to this day, which is affectionately named 'Rocket Boy One.'
He reflects on more than two decades passing at the blink of an eye, notwithstanding the five months taken to complete his journey – which took a little longer in his mind.
Was there one thing that Yasuyuki learnt from his experience and would he want to do it again?
"I learnt that the world isn't that bad and that there's a lot of kind people out there. I listened to a lot of music on my journey which kept me company, and one U2 track would stick in my mind: 'I still haven't found what I'm looking for.'
"It's safe to say I found it in Ireland. I always knew I would."