With a love of all things football, a personality bordering on the obsessive and a little lad to call my son, I was destined to become a grassroots coach.
I remember the precise spot of Highfields School playing field when in 2014, a Penn Colts committee member whipped out his violin, prayer mat and begging bowl for one of us to manage the under 7s. Any parent. Cooee?!
While others dashed for McDonald's, I knew I could make a meal of it. I nodded with a smile and in that suspended snapshot of time, I knew my weekends would never be the same.
I was stood on the same patch of land only a fortnight ago, watching hairy young men thundering across the mud, where those starry-eyed little souls once shimmered. It would be the last time I'd coach a group of kids after eight indescribable years.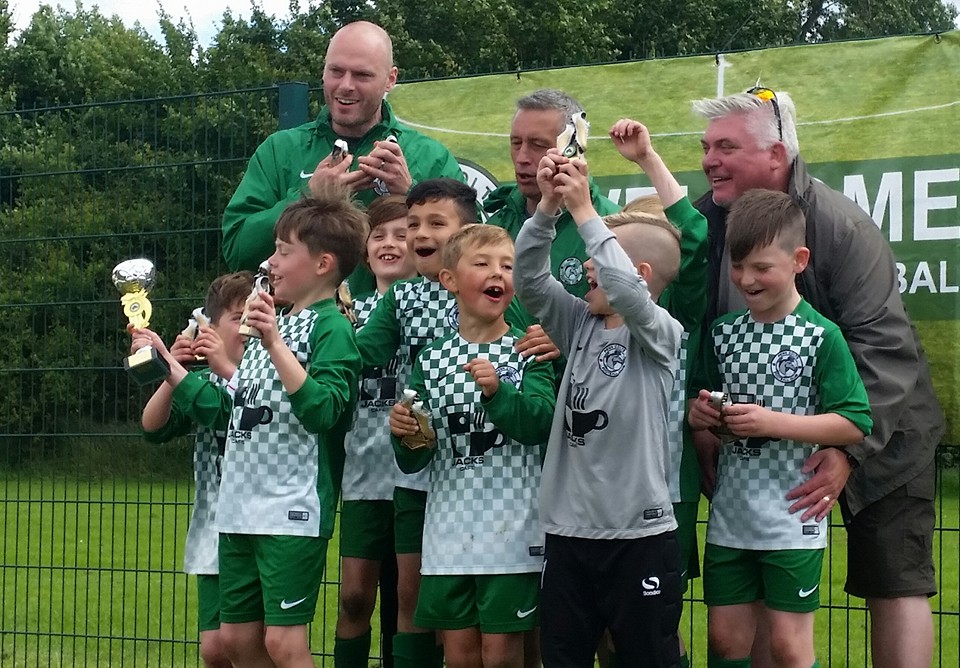 "Have you packed little Harry a water bottle," I'd ask a parent back in the day, like J.K Rowling mingled with H. Redknapp. "When I count to three, I want you to start running towards me with the ball, ok? Are you ready!'
One, two, three…
…and in the peep of a whistle it was all over.
Three cheers for Penn Colts! For those kids that made me happier than they'll ever know. For untied shoelaces and unfettered joy. For the tears that we'd stem and the goal celebrations we wouldn't, making Usain Bolt shapes like nobody was watching; cheering like nobody was listening.
A few months ago, my son told me he didn't want to play football any more, as winter cricket trials and general life took precedence. I knew the day was coming, however much I struggled to prepare for it.
The world had turned, but I kept going back. Back to Highfields School pitches where it all began in 2014. Back to the place I wish I could stay forever.
From a team-full of Harrys (and a Henry, a William, an Arthur, a Joseph, an Ollie, Kyan, Lennie and a George) and a boot bag of worries to those talented young men that I could never picture them turning into.
When subtly discussing the merits of a Fernandinho foul with the under-14s the other week, I glanced over their shoulders and saw the latest crop of under 7s on a faraway pitch. Little neon-footed cubs chasing a ball of wool on the breeze (a lifetime away from a cheeky shirt tug when the referee wasn't looking!). A poor old soul in the middle of it all was trying to herd them all up, but he'd long since given up. Pieces of paper in one hand and a whistle on a lanyard in the other. I knew the feeling well.
A lot has changed in my life over the past couple of years, but I kept going back to Highfields, partly because coaching kids made me feel good, but mainly because I wanted to rediscover those days of innocence.
I never managed to get there, but I felt closer than I did in my living room. I'd park in the same space I did in 2014, walk along the same little path between the Hamble Road houses to the pitches below and I'd wear the same old moulded boots, clutching my dear old whiteboard as I'd go. The same shade shirts of Penn and the green, green grass of home.
I'd hear the same shrills of excitement as I always used to as I'd get closer, picking up my feet for fear of being late.
I'd canter down a muddy bank and in my mind's eye, I'd see captain Coxie at the bottom of the hill, smiling at me from afar. Shirt tucked proudly into Stuart Pearce shorts, pulled up high in readiness. My own son Arthur was with me, studiously tiptoeing ahead with a size 3 ball beside blue Magenta boots.
In the time it took to tie a shoe-lace and wipe away a tear, my team-full of Harrys had gone.
I think I kept on coaching as I didn't want to let go of a magical time of life that has long since passed me by. (That and shooting the breeze with a quite wonderful group of under-14s who I hope know how much they mean to me). Getting it back isn't the point anymore though, I realised the other week.
Nobody knows where that class of 2014 will end up in life – or even how they'll get there – but I wasn't going to find them on Saturday mornings like these. Not anymore.
So to any child, parent and referee who ever humoured me over the years, thanks so much for the memories.
While I've yearned to Cruyff-turn back to those days, they remain familiar and safe. But the present: The here and now is a getaway to unexplored possibilities.
When the next training session is due on Saturday morning, I'll be on my way to see my niece and nephew, who I'm hoping to spend more time with.
I'll be there to tie their shoelaces and tuck their shirts in, should the need arise.