Time flies when you're having fun, doesn't it?
At the time of writing this, it was just over a week ago that two of my clients won prestigious National Tyre Distributors Association awards, at an event that celebrated the best-of-the-best in the tyre industry.
When it comes to Bridgestone and Autogem, they certainly fit into that category and I was fortunate enough to see them gain the acknowledgement for their excellence. In Bridgestone's case, they won the industry marketing honour while Autogem scooped the aftermarket supplier of the year title.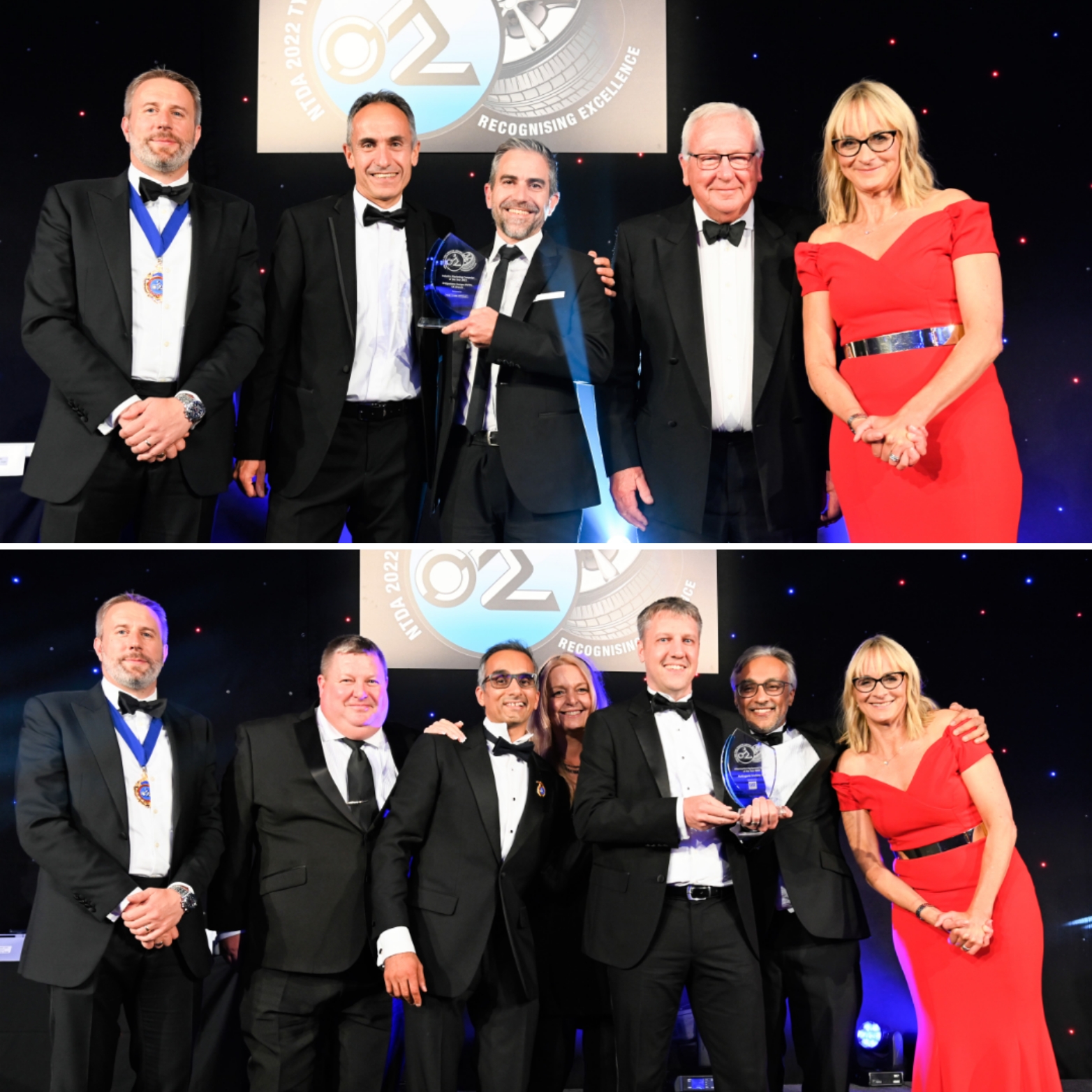 Earlier in the year, I helped to compile their award submissions via copywriting and design services and it was extremely rewarding to see their efforts acknowledged in this way. It was the very least they deserved.
As a bloke that is occasionally afflicted by a touch of 'imposter syndrome', the thought of the award entries resonating with judges meant a heck of a lot. It gave me a timely boost to keep on pushing forward and working hard for my clients and their next results, be it press coverage, newsletter content, social media posts or another award-winning submission in the future.
The event reminded me of an old analogy I used to use once, which has doubtless caused one or two contacts to scratch their heads in confusion…
…There is a mythical conveyor belt somewhere, and when a consistent amount of quality content is added to it regularly, the end-result is well-manufactured results; in this case some lovely cut-glass trophies inscribed in my clients' names.
The hard work here began back in May / June, with the award submissions slowly progressing along the conveyor belt, making the end-result around four months in the making.
I need to keep it well stocked with short, medium and long-term outputs at all times. By doing so, the results should keep on coming.
With this in mind, I'd better get back to the factory floor and start upping the outputs before the weekend!
Have a lovely one – and thanks for reading.